It has been a privilege and an opportunity to have worked with some amazing clients, business owners and brands.  I love what I do and that is why my passion and love shows in my work I offer to my clients. I work mostly with creatives, who want to create unique and innovative brands that bring an air of excitement and joy whilst being practical to the end user, but open to a wide range of clients if you feel I am a great match for your upcoming projects.
I offer my clients a range of services that gives you the ability to create a brand that stands out in the marketplace, a business that encompasses your unique brand idea and mission that people want to use and buy from. Work with me and tap into my 14 years creative eye, marketing knowhow and startup expertise. Click here if you would like to discuss with me your next great idea!
PROJECT OVERVIEW
It was an honour to be invited to be one of the quest speakers for Freshbooks #IMAKEALIVING brand. The topic of choice was close to my heart 'The Palatable Entrepreneur'. I was also tasked with putting together a 2-week marketing plan for promoting the event through my social media platform and community network. It was a great turn out at the event and the speakers shared some amazing business and life gems.
How was it working with Rachael? 
Rachael is an absolute pleasure to work with. Her communication style is upbeat, thorough, and full of creative ideas. Our team brought her on for a live webinar series, and right before showtime we were experiencing technical difficulties (COVID challenges, am I right?). Rachael handles the challenge with professionalism and a calm nature. When we hit live she was "on it". Her ability to create interesting and engaging conversation with others was a true highlight of the webinar. We look forward to continuing to work with Rachael.
Did she meet your project brief? If not how could she do better next time?
100%. On time, professional, and thorough.
Would you work with Rachael in the future?
Absolutely. I intend to!
Would you recommend her services?
100%. Rachael is a valuable resource for anyone looking for business/branding/marketing consulting, or to bring on as a speaker for other entrepreneurs.
Could you write a short testimonial how it was working with Rachael?
Rachael is an absolute pleasure to work with. Her communication style is upbeat, thorough, and full of creative ideas. Our team brought her on for a live webinar series, and right before showtime we were experiencing technical difficulties (COVID challenges, am I right?). Rachael handles the challenge with professionalism and a calm nature. When we hit live she was "on it". Her ability to create interesting and engaging conversation with others was a true highlight of the webinar. We look forward to continuing to work with Rachael.
PROJECT OVERVIEW
As Creative Director for the Urbanist Brand. The Urbanist approached me to help launch to market the fashion concept and fashion brand into the UK market. Based in Africa they wanted to launch their fashion label into the UK Wholesale niche and small boutiques market. They had the initial brand concept and idea they needed help with implantation of the idea into a solid brand identity. As I had a background in fashion and I myself had helped to launch a fashion company in the past, I had all the resources at their disposal which allowed for them to achieve their business goals much quicker than expected. I was able to tap into my past experience, resources and industry contacts to allow for The Urbanist to achieve their business goals.
Project
Market research to establish company fit and niche for the UK market. Research to source the size of the market, market penetration time and costings involved in establishing brand awareness and brand market saturation.

The creation of a design team to help turn the Urbanist fashion designs into actual wearable unique pieces. i.e.

Source and interview for designers for the creation of fashion drawings, pattern cutting and designs.

The sourcing of material for garments and negotiating factory production space for the mass creation of finial fashion pieces.

Booking of Models to showcase fashion garments for photoshoot for website image placement.

Organisation and planning of a fashion show event for local press, wholesalers and boutiques.
WHAT MY CLIENTS SAY
As founder of the Urbanist I came across Rachael from her YouTube video and then followed on to start the conversation with her on LinkedIn. I found Rachael to be very approachable and an open book. I'm based in Africa and I wanted to launch my fashion brand into the UK market. I have a background in fashion but did not have clue what I was doing and where to start in turning my ideas into reality. I was not looking for the common market entry when it came to the Urbanist brand I wanted to get in contact with small boutique and wholesalers across the UK to stock the label. After my initial conversation with Rachael I knew she had the expertise and knowhow to help me with my project. I cannot recommend her and thank her enough for all the work and effort she has put into making this project come alive. She has exceeded my expectations and the Urbanist brand couldn't be in better hands.
Name: JJ JEGEDE
Occupation: British Long Jump Champion | Director at Arise Stars Talent Academy | Personal Fitness Coach
Client:  JJ is a client of Rachael
Website: JJ Jegede.co.uk
PROJECT OVERVIEW:
JJ came to me in he's prime over 10 years ago. He was just starting out competing in sports and he had started to see some great results from his hard work and training. To commit t being a professional athlete full time to eventually compete on the world stage for the UK he was going to have to dedicate he's full time to he's craft. He came to me for me to help him build an online presences and brand that could attract him sponsorship so he could dedicate his time to training.  We came up with a brand strategy that worked with him and schedule and created an online platform (personal website) in which he could showcase his talent.
Project:
Business Consultation
Building and design of website
SEO Strategies and Implementations
Content Creation
Website Management
Sponsorship and Press Creation and management
eCourse Creation
Social Media Management
Logo Design And Creation
Email Marketing
Membership Creation And Management
WHAT MY CLIENTS SAY:
I have used Rachael Academy to improve my online branding for 5 years .Rachel has helped me identify weaknesses in my website and broaden my business appeal to the masses. She was passionate about helping my business move to the next level and I recommend her highly.
RESULTS:
JJ has now been featured on many high profile newspaper like the Guardian, News Of The World, The Sun, Times and many more online publications. He has repented the UK in competitions and come back home with some medals and wins. He has been a voice for BBC sports and works with young school children around the UK teaching them life lessons of discipline that they can adapted into the school day.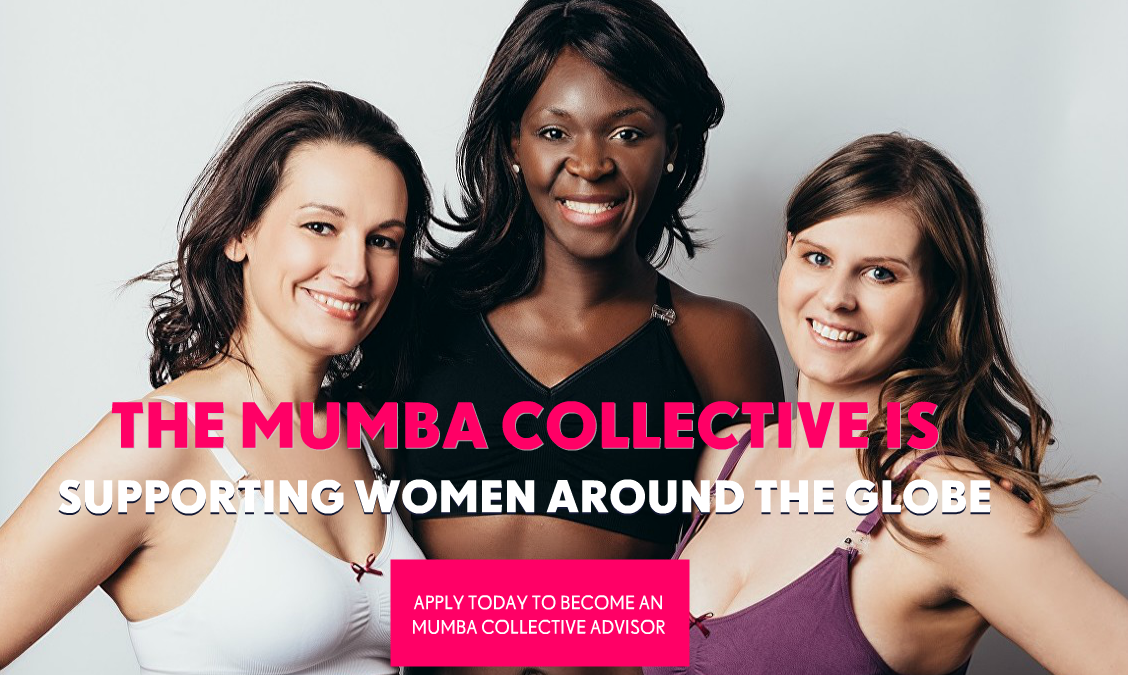 Name: Liz Morana
Occupation: CEO and Founder of  Mumba Bra
Client: Liz was a client of Rachael
Website: https://mumbabra.com/
PROJECT OVERVIEW:
The Mumba Bra brand came to me to help them relaunch their brand in the UK. They were looking to grow their already successful brand but wanted to enter into new markets with their new launch of their Mumba Collective arm of the business. The aim and outcome of Mumbra project was to help them find a market pathway in which they could establish themselves as leaders in the pregnancy and baby niche space whilst increasing their engagement and awareness to their brand, attracting new customers and build a strong community of women and pregnant mum's.
PROJECT
Business Consultation
New project launch of The Mumba Collective Page and Group
Full Build and Design of  the Mumba Bra Company Website
Content Creation for existing Mumba Bra brand and newly to be released The Mumba Collective
Content Management
Website Management
Email Marketing
PDF Creations
Mumba Bra Group Policies and Strategy growth plan
RESULTS
The completion of the relaunch of the Mumba Bra website and the launch of the new Mumba Collective arm. There are some plans to for some new products coming at the end of the year.
Name: Winston Ben Clements 
Occupation: Resilience & Diversity Speaker | TEDx Speaker | I help teams build Resilience to CRUSH through all obstacles.
Client: Winston Ben Clements
Website: http://winstonclements.com/
PROJECT OVERVIEW:
It was a true pleasure to have the chance to work with Winston as a client. When you meet him for the first time you immediately struck by happy go lucky way. Dissipate he's difficulties growing up Winston wanted to enter the world with confidence and give back the amazing experiences he had learnt from growing up. He had built a trail blazing public speaking brand. He was featured in the highly successful ted talk which is entitled Your Limitations are an Illusion. He wanted to connect more with his audience by creating blog posts, newsletters and Facebook lives. We had several  1-2-1 consultations to help him come up with a plan to increase h's engagement online. I then crafted and created unique brand content that he could adapt into blog post, newsletter and Facebook lives.
PROJECT:
Business Consultation
Content Creation
Email Marketing
WHAT MY CLIENTS SAY
I connected with Rachael after she interviewed me on her wonderful podcast show "The Secret Diary of Entrepreneurs." After learning more about her expertise in content creation, I engaged Rachael to support me with a copywriting and editing project for several articles that were part of my newsletter series. Rachael delivered perfectly against my brief and her work was always of an excellent standard. She is very approachable, flexible and a great person to work with. I have no hesitation in recommending Rachael as an expert for any content creation or branding projects.
RESULTS:
Winston has now actively started Facebook lives and has seen an increase in brand engagement online and offline. His lives have been well received and the topic that I created has allowed Winston to easily follow the the outline structure to a great end result. Website engagement has also increased with the addition of blog posts. More people are getting to know and love what Winston has to say by building a loyal following through my well crafted newsletters.
Name: Andrea Campbell, FRSA
Occupation: Social Entrepreneur, Inventor, Author, Linguist | Director at ACT Training
Client: Andrea was a client of Rachael
Website: ACT Training
Project:
WHAT MY CLIENTS SAY:
I had the opportunity to work with Rachael recently and I am absolutely impressed with her dedication, her attention to detail and the fact that she really does care about my success. One of her most admirable qualities is the fact that she is able to tailor her support to individual needs. She took time to understand my business, my dream and vision and in this regard she was able to share strategies that impact positively on my business ventures. A highly professional branding expert, Rachael showed that she believed in me and she made me feel special. That level of motivation is not easy to find!
Name: Feyi Jegede
Occupation: CEO and Founder of Busy Mum Workouts
Client: Feyi was a client of Rachael
PROJECT OVERVIEW
Feyi came to me because she was looking for ways to grow her personal fitness and coaching business. She was working 1-2-1 with clients and she wanted to increase her reach outside her local area. I sat down with her and for 2 months we went through a business consultation to establish what her vision were for coach business. Once established I did a niche market assessment to identify the best way to go into market for idea that would allow her to grow quickly, bring in an income and grow her client base. I then created a business 3-month growth strategy which include creating a website from scratch, brand logo, photography for websites and marketing entry research.
PROJECT:
Business Consultation
Building and design of website
SEO Strategies and Implementations
Content Creation
Content Management
Website Management
Social Media Creation And Management
eCourse Creation
Email Marketing
Logo Design And Creation
RESULTS
Feyi was an amazing client, through her time as my client, Feyi developed her confidence and ability to showcase her brand on a wider scale. she was able to start fitness workshops and classes. She was picked up by a Sky fitness channel where she regularly shows off her a fitness ability to audience who watch her on a weekly bases. She has also published and produced her own fitness DVD which is available on sale on amazon.
WHAT MY CLIENTS SAY
"If you're looking for an expert, a mentor, someone who has done it before countless time, a motivator, a coach, and a friend, then you will find all this in Rachael Aprill Phillips. She truly is AMAZING! Feyi J (Chasing my dreams!)"
Name: Jane Jones
Occupation: Mindset Mastery Expert - Coaching Women who are BORN to Make a Difference | Up-Level | Self-worth | Result driven action
Client: Jane was a client of Rachael
PROJECT OVERVIEW:
I had known Jane for almost a 2 years before she actually came to me for me to help her build  a brand online. We first met on a social media platform when she had just finished her degree in Coaching. She was not sure of the nest steps, if she should go into coaching or setup her own coaching business. I worked with her on a lifestyle and business consulting bases for under a year before she was ready to create her own brand online. I listened to her ideas and what she wanted out of her coaching business and I came up with a plan of action and program for her to follow.
PROJECT:
Business Consultation
Brand Development
SEO Strategies and Implementations
Course Creation
Business Development
WHAT MY CLIENTS SAY
Rachael is very knowledgeable in her field. She is very personable and focused when it comes to working with clients. I would recommend her services if you are looking to get results in business.
RESULTS:
Jane now has a clear strategy on what her coaching business looks like and has actionable steps to move forwards with. After our 1-2-1 consultation and business implementation sessions she has now found her niche within the coaching industry and is on her way to becoming an expert that people would love to work with. She now understands who her clients are, what their needs are and how to best meet them with her coaching services. She's now a very confident coach and has craved and built a wonderful group of people and connections online through her Facebook page where she teaches them her coaching principles of Up Level Living. You can find her on her Facebook page doing Facebook lives and connecting with like-minded women.
Name: Sinni Kumar
Occupation: Founder/Editor at Bride Icon
Client: Sinni was a client of Rachael Aprill's
Website: Bride Icon
PROJECT OVERVIEW:
Sinni founder of Bride Icon had actually launched her website 2 years prior before reaching out to me through LinkedIn. She had abandon the site due directing her time and attention elsewhere and was a dissolution about the whole process of creating and building a brand online. I listen to what she was wanting and looking for from the Bride I con brand and then I went to work recreating a whole new brand identity for the brand. I revamped the the tied and old website and brought it back to life with a modern and professional outlook.
PROJECT:
Building and design of website
SEO Strategies and Implementations
Content Creation
Website Management
Social Media Management
Promotional Package Development
Brand Development
Business Strategy and Growth
Logo and Design Creation
WHAT MY CLIENTS SAY
I wrote to Rachael about improving our online bridal magazine website here on LinkedIn. Rachael has been an excellent advisor and committed in changing the shape and look of the magazine which now has an incredible outlook and design. She had continued to support us and we feel privileged to have her on board. Thank you so much, Sinni.
RESULTS:
Since the relaunch of the Bride Icon website and brand Sinni has seen a heighten interest in her work and the Bride Icon platform. She has been receiving request from brands for brand partnership and she has been staying in luxurious hotels doing brand reviews for wedding companies and brands. She now has a strong presence on social media, Instagram and Facebook and she is looking forwards to what the future has to offer the Bride Icon brand.
Name: Omar Zac Phillips
Occupation: Founder Of The Idea Of A Man
Client: Omar was a client of Rachael
Website: The Idea Of A Man
PROJECT:
Business Consultation
Building and design of website
SEO Strategies and Implementations
Content Creation
Website Management
Sponsorship and Press Creation and management
Brand and Logo Creation
Social Media Management
Course Creation
Email Marketing
Membership Management
WHAT MY CLIENTS SAY:
Rachael's eye for detail and ken insight has helped me take my ideas and turn them into a profitable business. Rachael's business experience coupled with her flair for design and understanding the workings of the internet has enabled me to make my business an exciting journey.
Speaking with Rachael is both motivational and educational. She genuinely wants you to succeed and I hope to work with her for many years to come.
RESULTS
Omar is now a confident entrepreneur. He's using is passion and love for personal development to create what he calls the Idea of a Man project. A Project that allows a safe space where men can communicate their struggles with out judgement. He's hoping to be able to role it out to health organisations in the future. Also Omar has a love for writing and has now become a published writer, and has written two books, you can find he's work available on amazon. He's now a regular guest on the Rachael Academy platform, with he's uplifting and creative content and I'm glad to have him as a partner of the Rachael Academy brand.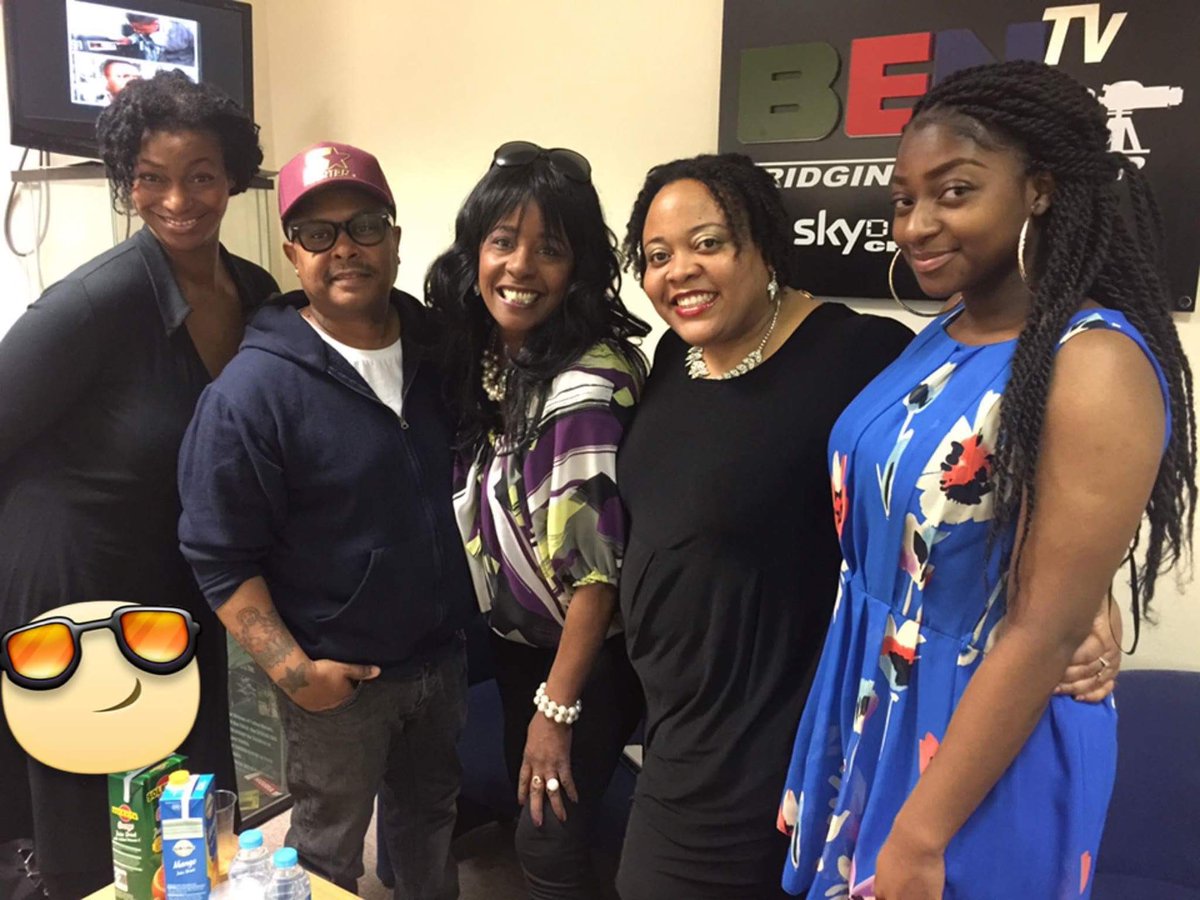 Name: Winsome Duncan
Occupation: Director at We Publish Books
Client: Winsome worked with Rachael
Website: Peaches Publications
PROJECTS:
WHAT MY CLIENTS SAY
Rachael's insight into marketing is remarkable and she has a fountain of knowledge when it comes to selling your product. I first came across her work on YouTube while surfing the net and I viewed several of her videos. I found her content very engaging and inspiring which gave me a new perspective on how I can excel in my career and personal life. Rachael has a gift of understanding the core elements in which one must transform into their destiny. I highly recommend her services. Thank you
Name: Busola Ajibade
Occupation: Founder of Cook With Busola
Client: Busola was a client of Rachael
PROJECTS:
Business Consultation
Building and design of website
Logo Design And Creation
SEO Strategies and Implementations
Content Creation
Website Management
Product Creation
WHAT MY CLIENTS SAY
Rachael has been an instrumental piece to my business. Without the help of Rachael I don't think my business would have managed to get online and have the clarity and vision it has now moving forwards. Rachael has a wealth and understanding of any business and I mean any business, she really is truly and expert in her field and stands on top in her industry. I cannot thank her enough for all the hard work and dedication she has put into my business and all the advice she has given to my brand and business. I can only see success from here on.
If you are looking for your business to truly grow, expand and would like to bring that professionalism and creative flair to it, Rachael is the one to do business with.
Thank You Busola,
Name: Bola Adelani 
Occupation: Speaker | Writer | Author | Founder of Royal Proclamations
Client: Bola was a client of Rachael
Website: Royal Proclamations
PROJECT:
Business Consultation
Speaker
Market Research
WHAT MY CLIENTS SAY
Renowned US coach Bola Adelani came to me when she was looking to launch her UK event. She was looking to attract UK guest as she was based in the US. She wanted to establish strategic partnerships with UK businesses and organisations to build lasting partnerships. I was also honored to be one of her speakers at the Summit.
Name: The Body Shop 
Occupation: Beauty
Client: Body Shop Durham was a client of Rachael's
Website: The Body Shop
PROJECT:
Social Media Product Launches
Content Creation
Product Launch Promotions
WHAT MY CLIENTS SAY
I worked with the Body Shop Durham branch as a freelance Creative Director. My role involved Blogging about The new Body Shop skin ranges. Vlogging and showcasing Body Shops verity of products and showcasing them on social media platforms through, Facebook, twitter instagram and YouTube.
I attended launch and promotional events for the Body Shop Durham and showcased them.
Name: Mary Jane Allen
Occupation: Founder of Manifest Your Life Dream
Client: Mary Jane worked with Rachael on a project
PROJECT:
WHAT MY CLIENTS SAY
Rachel is a powerhouse of information! She's got the background and experience and proven results to get your business to the bottom line you want. She's a guru! I know her and I trust her and you'll be in the best hands as her client. She absolutely awesome with branding, marketing and any aspect of business. She's awesome! 🙂 Hire her and you'll be SO glad you did! 🙂
Sincerely, Mary Jane Allen Financial Healer and Radio Host
Name: Mohammad Atif
Occupation:
Client: Mohammad was a client of Rachael
PROJECT
WHAT MY CLIENTS SAY
Rachael is a seasoned Branding, Marketing and Niche Expert and she helps businesses and individuals achieve new clients, achieve targets and generate traffic to their website, product or services. She also helps clients enter new markets with their product, brand or service. Rachael truly an incredible professional and she is my strongest recommendation!
Name: Hannah Kumi
Occupation: Director at Rebranding Africa
Client: Hannah was a client of Rachael
PROJECT:
Business Consultation
Speaker
WHAT MY CLIENTS SAY
We were honored to have Rachael do a presentation on branding for success at our Africa Day event. I personally enjoyed listening to her. She knew what she was talking about and supported her presentation with facts. She related very well with participants using her own personal experiences. It was very refreshing to hear her sing as part of her presentation, it was unique. I will highly recommend her to anyone who needs her services.
Name: Mirada Williams
Occupation: Business Owner
Client: Mirada was a client of Rachael
PROJECT:
WHAT MY CLIENTS SAY:
Rachel has been a god sent for my business, she has helped me in more ways than one. After sitting down with her for the past 6 months I've seen a radical change in my business. My business has come alive. I have a new leash of life for my business since working with Rachael. What she teaches and shows you can also be applied to your personal life as well. My home life has improved and everyone keeps asking me what has happened to me.
I would highly recommend Rachael if you want to get the job done with no time wasting. She's straight to the point, but she always does it in a loving and caring way, you can see this because it shines through everything she does.
Name: Prab
Occupation: Film Producer And Writer
Client: Prab was a client of Rachael
PROJECT
WHAT MY CLIENTS SAY:
I came to Rachael by a recommendation from a friend who had used her services in the past. I've been wanting to turn my published book into a film, well when I say published I'd managed to write it down on a piece of paper. I was finding myself stuck and unable to move forwards with the project at hand. I'd been given an offer from a film production company after they had read excerpts from my book to make it into a film. So to cut the story short after coming to see Rachael I was able to formulate the whole project in just 8 months. I finished writing the book and I am now on my way to turning it into a full length film.
I can't thank Rachael enough for her wisdom and insight. She really does know what she is doing. The ideas she comes up where out of this world. She's a friend and colleague that I'll be keeping very close contact with for many years to come.
Thank you sweetheart. 
Blessings and love XO